Shortly after finishing their tour with supporting Cannibal Corpse, the American death metal band The Black Dahlia Murder will be hitting European shores this summer. The schedule will include a series of festivals including Brutal Assault in The Czech Republic and Party San Open Air in Germany.
For more details, check the poster below.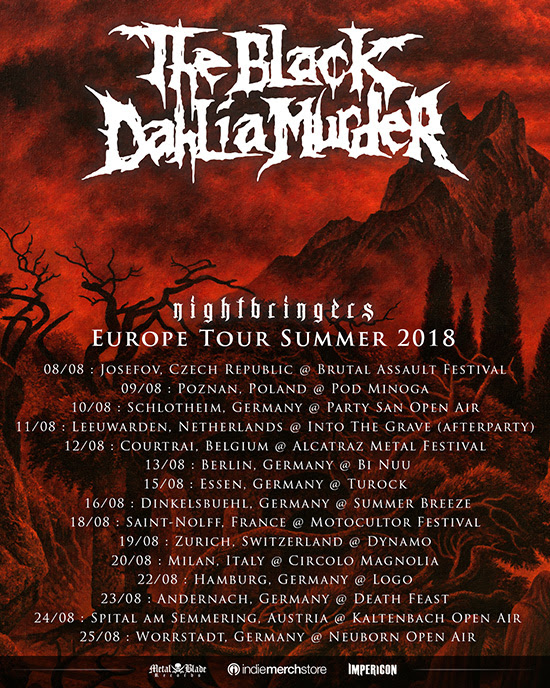 In the meantime you can enjoy their newest video 'Kings of The Night World', taken from their latest album 'Nightbringers' which came out last year.

For more information visit:
http://www.tbdmofficial.com/
https://www.facebook.com/theblackdahliamurderofficial