Havamal
Call of the North
Released June 2017
Viking Metal/Melodic Death Metal
Self-Released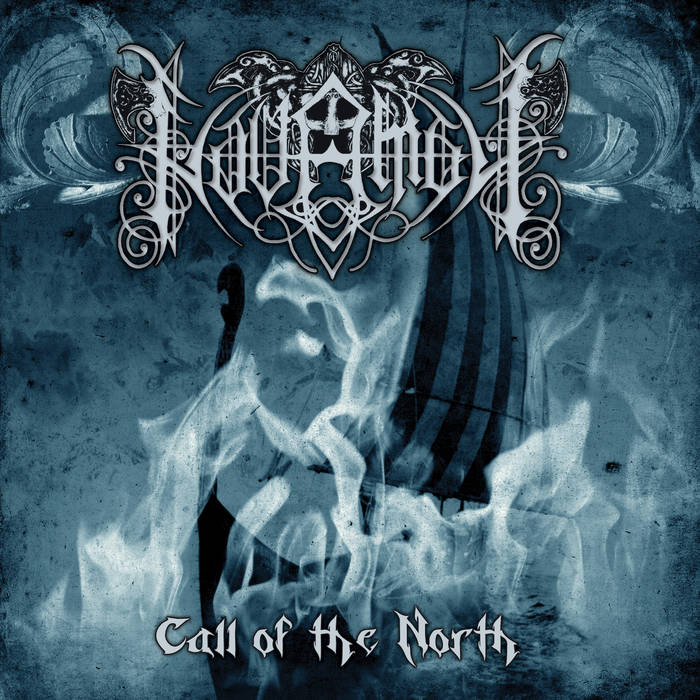 Hailing from Sweden come Viking-themed death metallers Havamal. It's kind of fitting that a band that has Viking themes would name themselves after one of the books in the Poetic Edda but now is not the time to be discussing Old Nordic literature. Formed in 2016, in the city of Stockholm, Call of the North is Havamal's first release.
The grandoise opening of the track Havamal sets the pace for the EP with its majestic and powerful orchestration coupled up with the spoken word. The other five tracks on the EP have a very Ensiferum-inspired sound, especially in the feral vocals that come screaming out like an enraged berserker. Dread Age stands out immediately with its savage assault of guitars and furious orchestral elements whereas Jotun War follows up with as a standard Viking metal anthem with hints of power metal thrown in for good measure.
Ragnarok is quite the dark composition, with the odd headbanging moment here and there and some Dimmu Borgir-esque moments. Call For Revenge gets the blood pumping with the Ensiferum influenced sound and powerful use of orchestration in the background. Call of the North ends with the memorable track Force of Judgement, which is a melting pot of sounds with catchy riffs and melodic verses.
Havamal show a lot of potential with this first release, though the band have still yet to find their sound. With their guitar driven sound combined with their orchestral moments and bestial vocals, Havamal could easily become a stand out band in the metal community.
4/5
Nico Solheim-Davidson
Call of the North can be purchased at this location.