White Virgins
No Safe Word
Released 2020
Sludge Metal
Self-Released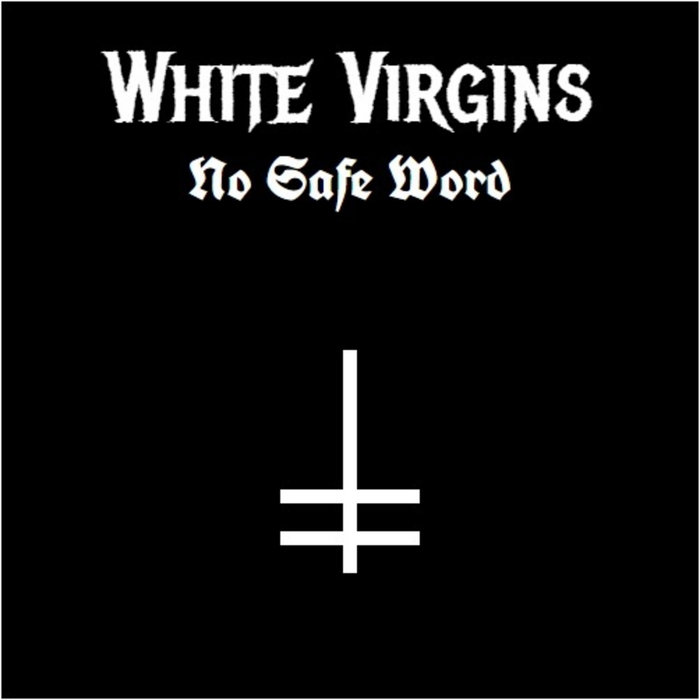 Hailing from Germany, White Virgins formed in 2019. No Safe Word is the band's debut EP.
The EP opens up with Glitter Dick. Though the track's name may sound like some dodgy porno, the track is anything but dodgy as it hits hard and heavy with an assault of riffs., and thundering bass lines. Leatherwhip comes in with a gritty, almost offensive sound, whilst Double Slut Experiment fails to entice the ears with its trying-hard-to-be-crunchy riffs. Snuff Rider features more prominent percussion work but the riffs feel and sound very mismatched, leaving the track with much to be desired. Pussy Melter is another track that sounds like a dodgy porn title but there is definitely nothing pornographic about the lacklustre riffs or unexpected tempo changes. The EP ends on I Want To Have Sex o Marilyn Manson, which has a total change of a pace from the rest of the release. The sound of this track is much darker than the rest of the EP, with a certain melody running through the guitars.
No Safe Word is a very hit and miss release, with some tracks feeling rushed and written last minute. White Virgins show potential but overall the EP feels very lacking.
5/10
Nico Solheim-Davidson