Battle Born
Battle Born
Released 26th June 2020
Power Metal/Skyrim Metal
Self-Released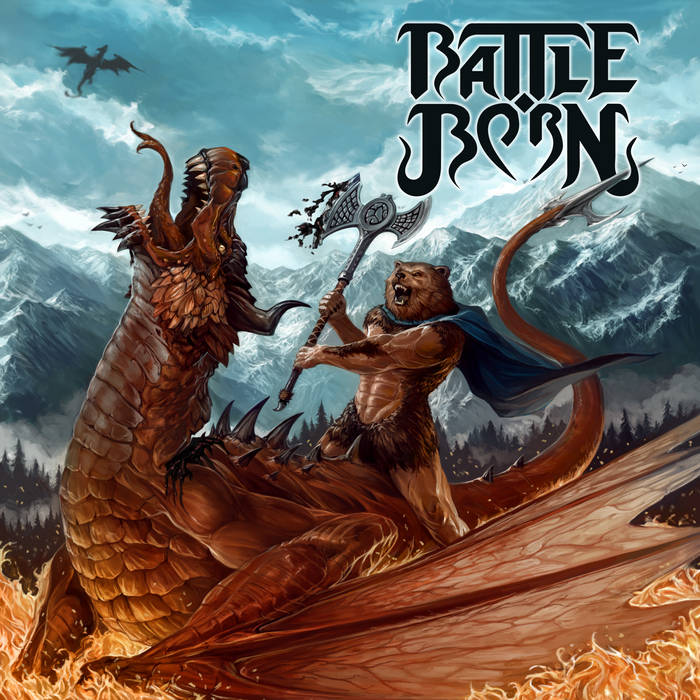 Hailing from Windhelm (Apparently), Battle Born are a new power metal act on the scene. Described as "true Skyrim Metal" by some, I have to admit my curiosity was piqued. The self-titled EP is said to take the listener on an adventure through the rolling mountains of the frozen land of Skyrim.
The EP charges straight in with the gallant title track, Battle Born. It's a strong enough opening for the EP, featuring the standard trademarks of European power metal. Bring The Metal Back is a catchy track with memorable riffs and an overall grandiose chorus, though some of the lyrics do sound quite cheesey. Man Of War takes on a more classic metal sound, with a styling that would be closer to early Manowar, or Judas Priest, than modern power metal. The chorus is poignant enough to have you singing it for days. For Our Home is a far gentler song, making use of more emotional keyboard passages and moving vocal lines. The guitars add to the uplifting sound of the track. The EP ends on Sovngarde Awaits, which despite the name, isn't as mournful as one would assume. Instead, it thunders in with encouraging guitar riffs, exhilarating keyboards, and boisterous vocals. Such an enlivening song makes you want the EP to carry on.
For a Skyrim Metal band, the lack of Thu'um usage and sweetrolls which is disappointing, however the EP shows promise these sons of Skyrim. With an arsenal of fun choruses, and uplifting songs, Battle Born is a mighty release and just the soundtrack you need when taking the fight to the Imperials!
9/10
Nico Solheim-Davidson
Battle Born online: