Fjøssnisse – Unleashed Hymns
Fjøsnisse
Unleashed Hymns
Released 3rd September 2020
Black Metal
Self Released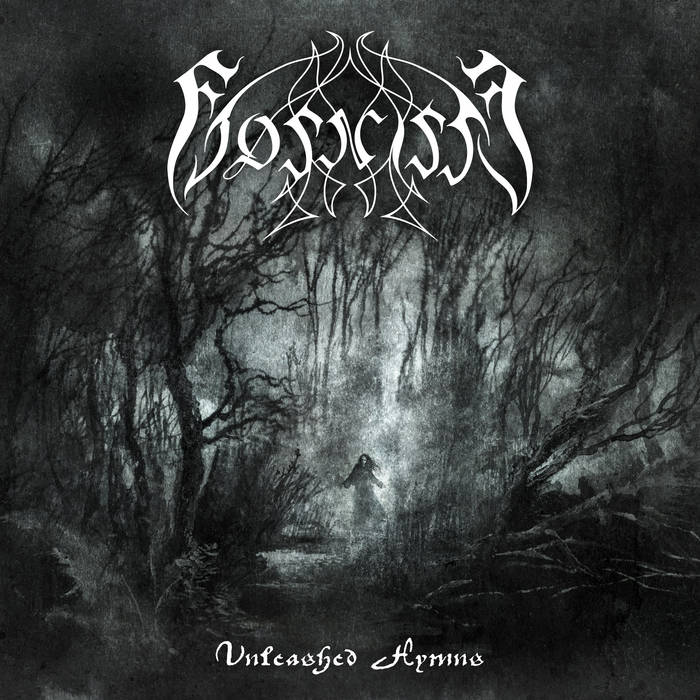 'Unleashed Hymns' is the second album from the Norwegian artist Fjøsnisse. The one-man project was launched last year by vocalist and multi-instrumentalist Anders Vada. This album plus most of his releases are available on Bandcamp.
It's been a while since I reviewed any black metal… With the exception of the new album from symphonic black metallers Carach Angren, the last black metal album that got my attention was the new Mgła which came out last year. As soon as I read the description I did not need any more reasons to check this out. "Black metal with thrash metal elements" sounds pretty good to me. Also some of my favorite black metal bands are from Norway so this had the potential to be very good.
After a few listens, there are two main things that can say about this album. First of all, this is a good example of very well executed Norwegian black metal. Secondly I really like it. It is definitely my kind of black metal. The first couple of tracks made of think of 'Enthrone Darkness Triumphant' -era Dimmu Borgir minus the keyboards. Despite the grim vocals, reasonably fast pace, thrash metal style abrasive riffs and relentless drumming there is actually a fair bit of ambiance and melody on here. The track The Nine Lords for instance, contains a melodic guitar section towards the latter half of the song. It reminded me of the pagan black metal band Kampfar. All the tracks have a very balanced amount of both melodic and harsh elements with smooth transitions in the guitar passages. Then there is the beautifully eerie and frostbitten instrumental The Wanderer, the closing song to what has been a very enjoyable album.
In summary, there is a lot to like on 'Unleashed Hymns' if are into black metal. This is particularly for those who enjoyed the bands that emerged as part of the Norwegian black metal scene in the 1990s. A few decades later Fjøsnisse is continuing with the legacy.
Iza Raittila
8/10
This entry was posted on 5th October 2020 at 1:16 pm and is filed under Review with tags Fjøssnisse, Norwegian black metal. You can follow any responses to this entry through the RSS 2.0 feed. You can leave a response, or trackback from your own site.
This site uses Akismet to reduce spam. Learn how your comment data is processed.