Raven Said – Beyond The Darkest Hour
Raven Said
Beyond The Darkest Hour
Released 17th April 2020
Goth Rock/Post-Punk
Released via Secret Sin Records Ltd.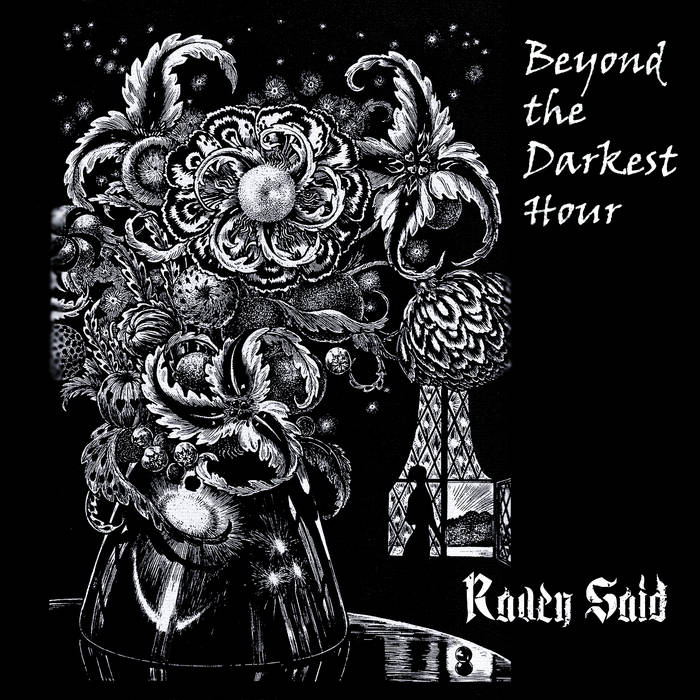 'Beyond The Darkest Hour' is the debut album from the Russian Goth rock duo Raven Said. The band was founded in 2014 in Ekaterinburg by vocalist-guitarist Andrey Agapitov and Maria Agapitova (piano, synth, violin and percussion). I first discovered them after watching their performance at Lumous Gothic Festival. They cite '80s Goth rock, post-punk and new wave as their main influences along with an interest in the occult and spooky Gothic themes. Oh and in case the name wasn't enough of a clue they are also fans of the works of Edgar Allan Poe. Some of the songs were previously released as EPs and their entire discography is available from their Bandcamp page.
Well, if old school Goth rock is your thing, then you are in for a treat. This album has all the hallmarks of a classic Goth rock record including melancholic vocals, eerie, scything guitar work and spooky synth melodies. Lenore was part of the live set at Lumous Gothic Festival. It's one of the songs that stood out for me and what made me check out the band's music after the shows. Ok, it's a little slow but I really like the spooky atmosphere. There are also some more dance-friendly tunes such as Love That Black As Coal. This one is more keyboard-oriented and a little less melancholic.
Another song that caught my attention was Fragile Hope; the most dance-friendly track on here. It's catchy with a good keyboard intro and the guitar sounds less gloomy. The guitar riffs can even been described as….(dare I say it..?) – uplifting. Yes, that's right, I've just used the term "uplifting" in a Goth rock review! Oh no… Oh the horror! What ever shall we do? I say that we just keep listening and dance along, that's my plan at least.
To conclude, 'Beyond The Darkest Hour' is a very well executed Goth rock album that is bound to please fans of the style. There are only a handful of Goth rock bands that I like and I am pleased to say that Raven Said is one of them.
8/10
Iza Raittila