The Black Dahlia Murder coming to Europe this summer
Shortly after finishing their tour with supporting Cannibal Corpse, the American death metal band The Black Dahlia Murder will be hitting European shores this summer. The schedule will include a series of festivals including Brutal Assault in The Czech Republic and Party San Open Air in Germany.
For more details, check the poster below.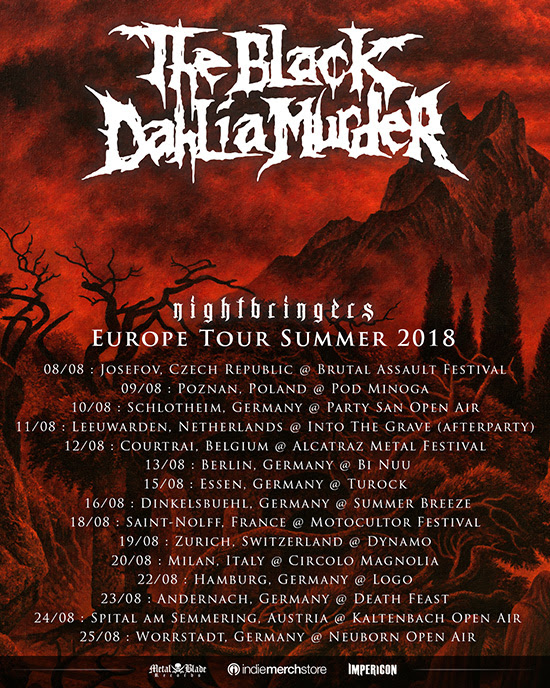 In the meantime you can enjoy their newest video 'Kings of The Night World', taken from their latest album 'Nightbringers' which came out last year.

For more information visit:
http://www.tbdmofficial.com/
https://www.facebook.com/theblackdahliamurderofficial
This entry was posted on 29th May 2018 at 8:15 pm and is filed under Misc., News with tags Death Metal, European tour, The Black Dahlia Murder. You can follow any responses to this entry through the RSS 2.0 feed. You can leave a response, or trackback from your own site.
This site uses Akismet to reduce spam. Learn how your comment data is processed.