Chthonic announce release date for upcoming album, Bú-Tik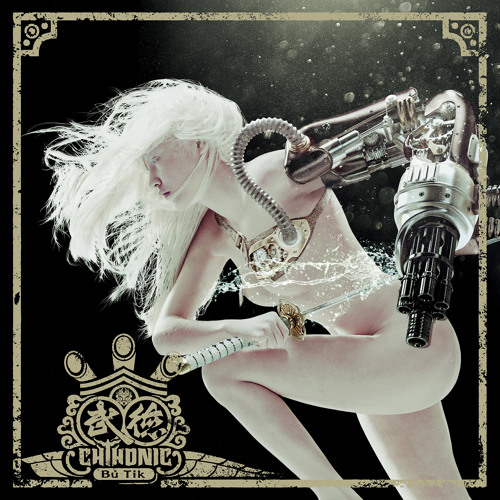 Taiwanese metal band, Chthonic, have confirmed June 3rd as the release date for their seventh studio album, Bú-Tik, via Spinefarm Records.
Recorded at Sweden's Sweetspot Studio by producer Rickard Bengtson, who also worked on the band's 2011 Takasago Army, Bú-Tik sees the band returning to the scene with their signature brand of symphonic "orient metal", as they choose to define it; as usual, the musicians continue on their mission to build awareness of the myths of Taiwan and the tragic events in their country's history.
Bú-Tik – which is based around the story of the 228 Massacre, the Bú-Tik Palace and the Mirror Of Retribution – highlights "righteous violence and justifiable defence"; once more, it takes the listener deep into the folklore and history of exotic Taiwan.
Bassist and band spokesperson, Doris Yeh, stated:
We are very proud to present Bú-Tik to the world; it talks about self-defence, righteous violence and the armed spirits! With this album, we have pushed ourselves to achieve new heights – heights we've never imagined before! We are leading metal fans to the next episode of Chthonic!
Track listing is as follows:
01. Arising Armament (intro)
02. Supreme Pain For The Tyrant
03. Sail Into The Sunset's Fire
04. Next Republic
05. Rage Of My Sword
06. Between Silence And Death
07. Resurrection Pyre
08. Set Fire To The Island
09. Defenders Of Bu-Tik Palace
10. Undying Rearmament (Outro)
The first single, Defenders Of Bú-Tik Palace, will be made available digitally shortly via Spinefarm Records, with a very special video to follow. Doris explains:
For this clip, the first in a series of four, we decided to put ourselves through one month of martial arts training, to prepare ourselves properly. Finally, a couple of days ago, we filmed the video over a 24 hour period, and we are all now covered in bruises and completely exhausted… it's not easy to go at it for such an extended period!
One the live front, Chthonic are confirmed to play on the Pepsi Max Stage on Saturday June 15th at Download Festival 2013, set to take place over the weekend of June 14th – 16th at its historical stamping ground of Donington Park.
Chthonic last appeared at Download in 2011, but for this follow-up show they are returning in greater numbers, the plan being to utilise the skills of the oriental orchestra. Doris commented:
This is the first time we'll have played with the orchestra outside of Taiwan. We're really hoping to present a show that people will be talking about for some time to come…
Tickets for Download 2013 are available at this location.
From Fuji Rock and Loud Park in Japan, through to Ozzfest in the US, Bloodstock and Download in the UK, and Wacken Open Air in Germany, Chthonic have already made their mark around the world, touring in over 30 countries, picking up awards (including the Golden Melody Award – the Taiwanese equivalent of a Grammy), featuring on magazine front covers, supporting political causes, releasing photo books, appearing in the charts and of course making powerful, unique music steeped in their own culture. Plans are currently being discussed for an autumn UK tour.
Chthonic online:
http://chthonic.tw/
https://www.facebook.com/chthonictw
https://twitter.com/CHTHONICtw
Related articles